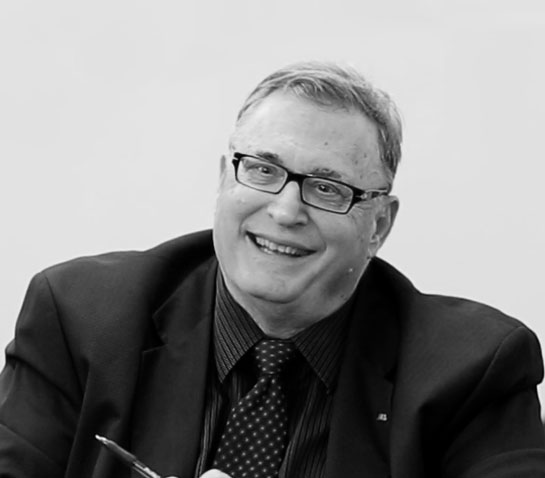 Ron Luyet is co-founder of The Green Zone Culture Group whose consulting practice focuses on building collaborative work environments and he is a Senior Global Consultant with Business Consultants Inc. of Japan. He is also co-creator of the Radical Collaboration partnership building training program offered in countries around the globe.
Read more …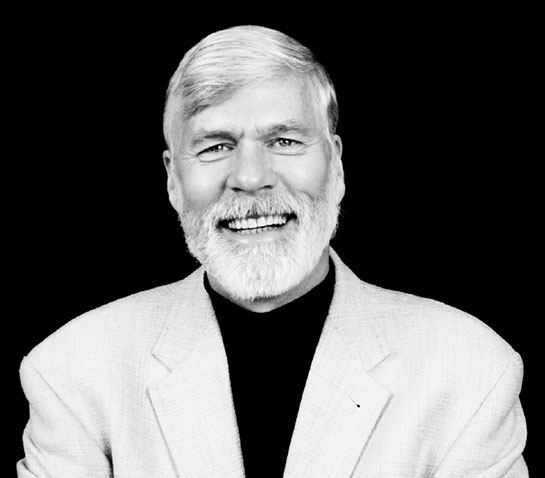 Jim Tamm is a former judge and an expert in building collaborative workplace environments, with 40 years of experience in the field of alliance building and conflict resolution. As a Senior Administrative Law Judge for the State of California for 25 years, Jim mediated more than 1,000 employment disputes.
Read more …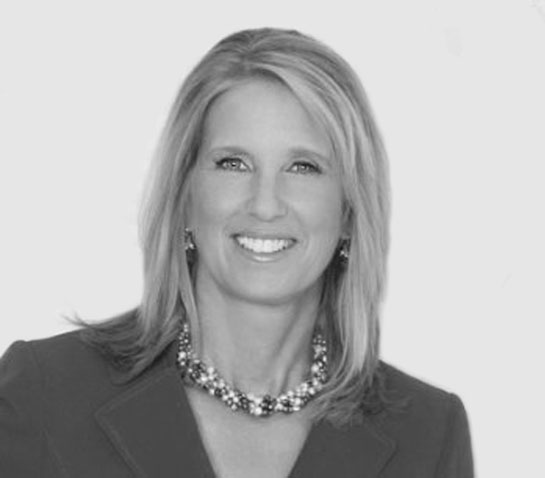 Celeste is an international consultant and co-founder of The Green Zone Culture Group, a consortium of radically collaborative professionals dedicated to creating superior ways to work together. Her focus is on helping individuals, teams and leaders cultivate the mindset, attitude and skills that are required for building high-trust, collaborative relationships.
Read more …
"Radical Collaboration is a guide for individuals and organizations wishing to become more skillful at collaborative relationships."
Two different ways
The RED ZONE – GREEN ZONE concept is a way of describing the culture of an organization. The RED ZONE is a more adversarial, conflicted and un-collaborative environment. The GREEN ZONE is a more collaborative, supportive environment. We rarely see an organization that is pure RED ZONE or pure GREEN ZONE; most are a unique combination of both, to varying degrees. However, the chart below gives you a good indication of the difference between an organization that is primarily RED or primarily GREEN.
RED ZONE
Approach to Conflicted Situations
Low trust-high blame
Threats and fear
Guardedness
Hostility
Withholding energy
Risk avoidance
Attitude of entitlement
Cynicism and suspicion
Work is painful
External motivation
GREEN ZONE
Approach to Conflicted Situations
High trust– low blame
Mutual support
Dialogue and shared vision
Honesty and openness
Cooperation
Risk taking
Sense of contribution
Sincerity and optimism
Work is pleasurable
Internal motivation
The TLT Collaborative Skills Climate Survey can diagnose the strengths
and weaknesses of collaborative skills within your organization.
The survey measures five skills found to be essential in building and maintaining collaborative environments and relationships.
Read More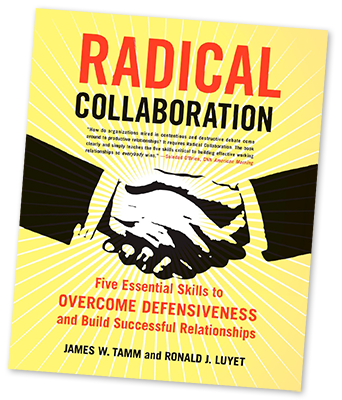 Radical Collaboration first explores the range of attitudes people bring to the task of collaboration and relationship building. The defensive, adversarial Red Zone attitude is contrasted with a more effective and collaborative Green Zone attitude. Maintaining a Green Zone attitude is the single most important thing readers can do to increase their effectiveness when working to turn conflict into collaboration
Readers create a personal "early warning system" and "defensiveness action plan" to increase their effectiveness in stressful situations. Radical Collaboration provides tools for being open and honest in an accountable way, and for being more effective at listening to others. Readers become more aware of the choices they make, and become more accountable for the consequences of those choices.
Buy the Book
"You can't compete externally,
if you can't first collaborate internally"