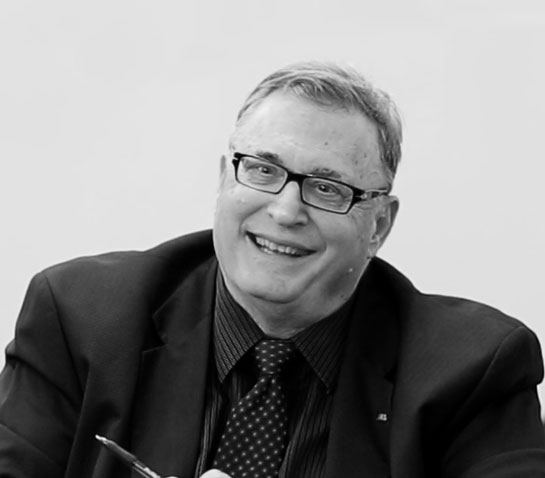 Ron Luyet is co-founder of The Green Zone Culture Group whose consulting practice focuses on building collaborative work environments and he is a Senior Global Consultant with Business Consultants Inc. of Japan. He is co-creator of the Radical Collaboration partnership building training program now offered in countries around the globe. He is co-author of two books: Radical Collaboration: Five Essential Skills to Overcome Defensiveness and Build Successful Relationships (with Jim Tamm) which has been on Amazon's top seller lists for workplace, negotiations and organizational psychology books for most of the past nine years, and Where Freedom Begins: The Process of Personal Change with Marion Pastor.
For more than 30 years he has consulted  with many premier companies and organizations seeking to understand the social intelligence dynamics that drive success including: The Boeing Company, Proctor and Gamble, Eli Lilly, Seagram's Wine & Spirits, Idaho Power as well at NASA, The United Nations, U.S. Department of Defense, The National Cancer Institute and the U.S. Army.
Internationally, he regularly presents programs for The Human Element Sweden as well as training programs in Denmark, England, Canada, Seoul and Singapore. Twice each year in Japan, Ron presents an 8 day Ningen-Ryoku "Human Power" Leadership Program for Japanese Senior Executives focused on building social capital through increasing social Intelligence skills.
He is a master group facilitator and coach whose classic instruction came from such group dynamics pioneers as Dr. Carl Rogers and Dr. Will Schutz. Ron worked closely with Dr. Schutz for more than 30 years, and helped in the design of The Human Element program an integrated approach for building trust and collaboration in the workplace.
Ron co-founded The Institute for Personal Change in San Francisco, which provides a structured, intensive therapeutic program for personal growth exploring effects of childhood experiences on adult effectiveness.
Ron's early career was in the field of counseling and drug treatment. He was Chairman of the Palo Alto Community Drug Abuse & Prevention Program. Ron has long been a student of meditation and comparative religions and is interested in the blending of western psychology with eastern introspective methods. He was introduced to contemplative practice by Allan Watts in the 60s and has studied with many in the transpersonal field. He lives in Davis, California.